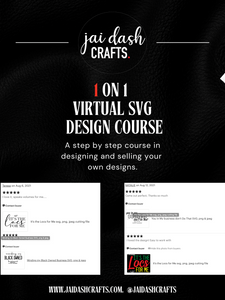 Do you spend too much time searching for just the right design or cut file for your project? Do you have to compromise on what you want just to make something? Or, worse yet, do you refuse to settle and never finish that project?
What if, instead, you could design whatever you wanted, whenever you wanted?
Imagine how it will feel to finally make precisely what you envision, just the way you want, without compromise. Imagine having the know-how to impress everyone, even yourself, with what you can create. Imagine being connected to others who are on the same journey as you... all committed to designing beautiful things that they can upload, share with others, and even sell.  
IMAGINE WHAT IT COULD DO FOR YOU? SIGN UP TODAY!